Neal Beightol
Memories - Poem by Neal Beightol
candid photographs from the past
lie unobtrusively in the drawer
of my desk. First drawer
on the right.
Like pieces of my life
A small stack, quiet
In the darkness

A younger me
smiling.
My daughter- now a young lady
Then a small tiger,
with black marker whiskers
and black marker nose,
held in my arms,
and smiling.

How a black marker
can transform
a three year old
into a tiger
is magic.

Like memories lying
quietly in a drawer.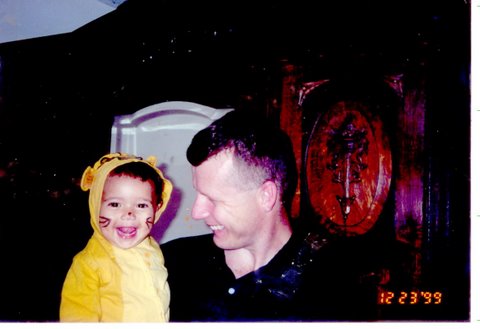 Topic(s) of this poem: childhood , memories, photographs
Poet's Notes about The Poem
Finding an old photo, forgotten in my desk
Comments about Memories by Neal Beightol
Neal Beightol

(8/24/2016 12:06:00 PM)

1/10? Really? I would never desire to foist such a lousy poem upon the world, but in the absence of any commentary elucidating such a low rating, I will be forced to assume someone was just plowing through randomly assigning ratings to increase their profile points. Thanks anyway for stopping by. (Report) Reply
Read all 1 comments »
Read this poem in other languages
This poem has not been translated into any other language yet.
I would like to translate this poem »
Poem Submitted: Wednesday, February 19, 2014
Poem Edited: Wednesday, August 24, 2016
Neal Beightol's Other Poems