Roy Allen
Biography of Roy Allen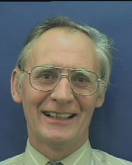 The entries I have made are more in the form of meditations than pure poetry. Other poems have been entered under the name of Royston Allen

The Bible calls Jesus by many names
each one giving a glimpse of His glory.
Like a cut diamond radiating in the sun
with every facet depicting an aspect
of His Divine Nature.


The poems on this part of the site will be on the 'Names and titles of Jesus'. All other poems will be gradually transfered and listed under my other Poetic name of 'Royston'

Roy
Today... 'All In All'
My Lord, My God, You are my All in All
You are so lovely and so wonderful
and prostrate at Your feet all men shall fall
proclaiming You as King and Lord of All.

Jesus, the Altogether Lovely One
is Gods' One and Only Beloved Son.
The Lord whom both heaven and earth adore
is reigning in heaven for evermore.