Biography of Roy Allen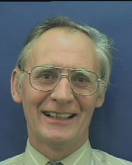 The entries I have made are more in the form of meditations than pure poetry. Other poems have been entered under the name of Royston Allen

The Bible calls Jesus by many names
each one giving a glimpse of His glory.
Like a cut diamond radiating in the sun
with every facet depicting an aspect
of His Divine Nature.


The poems on this part of the site will be on the 'Names and titles of Jesus'. All other poems will be gradually transfered and listed under my other Poetic name of 'Royston'

Roy
This page is based on the copyrighted Wikipedia Roy Allen; it is used under the Creative Commons Attribution-ShareAlike 3.0 Unported License. You may redistribute it, verbatim or modified, providing that you comply with the terms of the CC-BY-SA.
Today... 'The Almighty'
Petrified in the boat they were panicking
as the waves of the sea came cascading in.
Then Lord You rose and commanded the sea
'Be still, ' You said with great authority.

'What manner of man is this' they cried
amazed as they saw the wind and sea subside.
The storm was quelled and the wind did cease
The Almighty obeyed, they were left in peace.