Music Poems - Poems For Music
Poems about music. You can read the best music poems. Browse through all music poems.
Sweetest Escape - Poem by Mariyam Reyshma
Music is the sweetest escape,

It gives me pleasure and happiness,

This helps me to get away what is in my heart,

It lightens the day,

With scent of sweet spicy smell.


Music is my life,

Music is my love,

Music is everything,

Music is best,


It plays every bodies mind,

It hurts,

And forgets everything,

Music is sweet and touches every cells of human species,

It travels fast and connects our soul.

Music keeps me alive throughout the day,

I love music.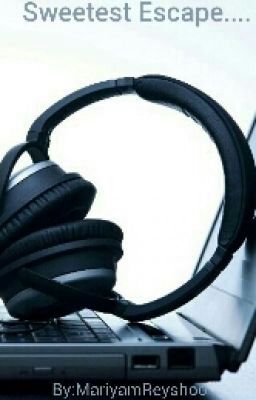 Comments about Sweetest Escape by Mariyam Reyshma
Dr.tony Brahmin

(1/3/2016 2:36:00 PM)

Music is my life, Music is everything, Music is my love,

how true. i too am a great lover of music and i understand your words very well. this is a beautiful poem. thank you dear poetess. tony



Music is bes (Report) Reply

Chinedu Dike

(1/3/2016 2:32:00 PM)

An insightful depiction of the essence and beauty of music, well articulated and nicely penned from the heart with conviction. Thanks for sharing Mariyam. (Report) Reply

Paul Warren

(12/29/2015 4:53:00 PM)
Read all 6 comments »
Poems About Music
151.

Sweetest Escape , Mariyam Reyshma

152.

A Music Eternal Is Divine! , Ramesh T A

153.

Let The Music Play On , Babatunde Aremu

154.

Differences Music Politics , Terence George Craddock (Spe ..

155.

Festival Haiku - The Spasskaya Tower Int.. , john tiong chunghoo

156.

Taming The Shrew! , Ramesh T A

157.

A Muse Ess Music Box , Charles Hice

158.

The Singing Of The Magnificat , Edith Nesbit

159.

Sitting On The Circus Gallery Benches, H.. , Bijay Kant Dubey

160.

The Wonders Of Music , Obinna Kenechukwu Eruchie

161.

Music And Melody , hasmukh amathalal

162.

A Music Or Song Or Poetry? , Ramesh T A

163.

Play On The Music , Sadiqullah Khan

164.

Music And Song , Francis Duggan

165.

Adirondack Airs , Mark R Slaughter

166.

Music Concert. , Gangadharan nair Pulingat..

167.

Music , Aarif Ameen

168.

Music , Blessing Ekpe

169.

An Announcement , Cassandra Jasmine

170.

The Great Music , Gangadharan nair Pulingat..

171.

Music Love , inno goosen

172.

Music , Michael Carlson

173.

Ode To Music , Daegan Buckner

174.

When. , Jessica Wetzel

175.

Wings Of Music , gershon hepner

176.

Music Notes , Aerin Andre

177.

The End With No Beginning , Suchoon Mo_

178.

Turlough Carolan , Francis Duggan

179.

A Deathless Music! , Ramesh T A

180.

The Sound Of Grecian Music , Francis Duggan

181.

Which Me Am I? , Maria O'Connor

182.

Listen To Music , abinaya saravanan

183.

**the Story Of Jazz Music: Part-Ii , RAJ NANDY

184.

Music , Francis Duggan

185.

The Music Of O Carolan , Francis Duggan

186.

The Poem Has A Music Of Its Own , Shalom Freedman

187.

You Are My Music , (brief renderings) Joe Fazio

188.

You Are The Music Of Life... , (brief renderings) Joe Fazio

189.

O, Charmer…! , Bijay Kant Dubey

190.

Music, Dance And Song , Francis Duggan

191.

Nature Plays Music! , Ramesh T A

192.

Music , Alicia Meyers

193.

Take The Tenth Note! ! , Michael Gale

194.

A Poet Full Of Courage , Aldo Kraas

195.

Music, Song And Dance , Francis Duggan

196.

In Belzec Concentration Camp , Francis Duggan

197.

What Music Does? , Obinna Kenechukwu Eruchie

198.

Music, Dancing & Passion , Contessa van den Berg

199.

Music Paints The World , Emily Krauss

200.

Music Everything , kkc bba