Heaven Poems - Poems For Heaven
Poems about heaven. You can read the best heaven poems. Browse through all heaven poems.
The Unworthy... - Poem by Denis Martindale
As I awoke from sleep, I stood and walked again,
yet then I stood still because my eyes saw more...

There are times when I leave this mortal realm
to ascend to Heaven and walk there instead...

When I arrived, I saw God as the purest white light,
He called to me and I drew nearer to Him...

I couldn't explain how I really felt to such as you,
it's too personal an experience to be shared...

But the feelings were intense and I trembled
as I'm trembling now, much later this day...

Knowing I was saved by grace and that by faith,
there was no other reason I should walk here...

It came to mind as to the greatest in the Kingdom,
yet my mind asked God for something else...

'Let me meet the least in the Kingdom here today.'

And so it was without a moment's pause...

A man appeared before me as opaque as a ghost,
like a sombred shadow, half dead, half alive...

Yet as the moments passed, he became more alive,
less opaque and fully visible to me, man to man...

He stared at me like no other man ever stared,
a haunted look in his dark eyes, despite God's favour...

And when he asked me, his voice croaked softly, slowly,
as one who so rarely speaks to anyone, perhaps for years...

'Why summon me with your thoughts? ' he pleaded,
as one who mostly chooses to remain aloof and alone...

So I told him how unworthy I felt to walk in Heaven,
then his eyes lowered in the shame of his memories...

As he looked at the light of God's love, he sighed,
but it was so slight a sigh, as beyond all hope...

In that moment, I felt a powerful compassion for his soul,
but why he had no hope in Heaven I couldn't fathom...

I told him I wanted to meet the least in the Kingdom
and he surely nodded his assent to such a description...

'That I am...'

I told him that's how I felt many times in a day,
he merely lowered his head again, staying silent...

'I wanted to talk to another soul that felt like that,
another failure, such as I confess myself to be...'

He nodded again, aware of the broken hearts within,
then sighed more deeply, unable to grant me solace...

He told me, 'We know what we are. God knows us, too,
yet we walk here because Christ called us near...'

This truth I understood and preached as such for decades,
yet why was there no hope upon his face in Heaven, now?

I turned to God and from my heart came these words,
'Let me replace him as the least in the Kingdom...'

To my surprise, the light of God changed even brighter,
'You cannot bear his portion, his memories, his sorrows...'

And then the Lord Jesus appeared near to us there...

When He spoke, there seemed like music followed Him,
with angels and their praises like soft echoes, too...

'They do not shine as others that are full of hope and glory,
let us be apart from them, they merely act as ghosts...'

And in that moment, the man and I departed into Hell
and the flames engulfed us as we shrieked in agony...

A darkness relieved only by the flames of eternal fury,
a silence filled by the screams of the damned and the lost...

And we, as unprepared men, cried out for all God's mercies,
'Spare us, once as favoured men who walked in Heaven...'

And we returned as burning spirits of the dead still in terror,
but being healed and restored as we had been before...

I looked at that man as never before and he also at me,
and I embraced him dearly, a brother of utmost suffering...

Jesus wept as we wept for each other...

And God's wrath was reduced against us for Christ's sake...

Then we, as two men, knowing both Heaven's love and Hell's fury,
walked the streets of Heaven, closer than the noblest friends...

And as we walked, the man leaned closer and whispered,
a secret he had held for centuries from all of Heaven's own...

'I am Barabbas... forgiven by grace and that by faith...'

And I replied to him in kind, the name given by my father,
but reminded him that Christ would give us both a new name...

Then Barabbas said, 'I look forward to that day of days...'
And God and Jesus smiled, even at the two of us, in Heaven...

But as is the way of spiritual lessons, I returned to Earth again...

And soon the trembling had gone and all my fears, like never before,
beyond a foretaste of Heaven, as well as that of Hell to come...

God is the God of second chances, but only to the willing among us,
for each must face the portion and sorrows of the wayward soul...

Only in God's vast eternity are our burdens dead and gone forever
and it's only for Christ's sake that we walk the streets of Heaven...



Denis Martindale, Good Friday 2016.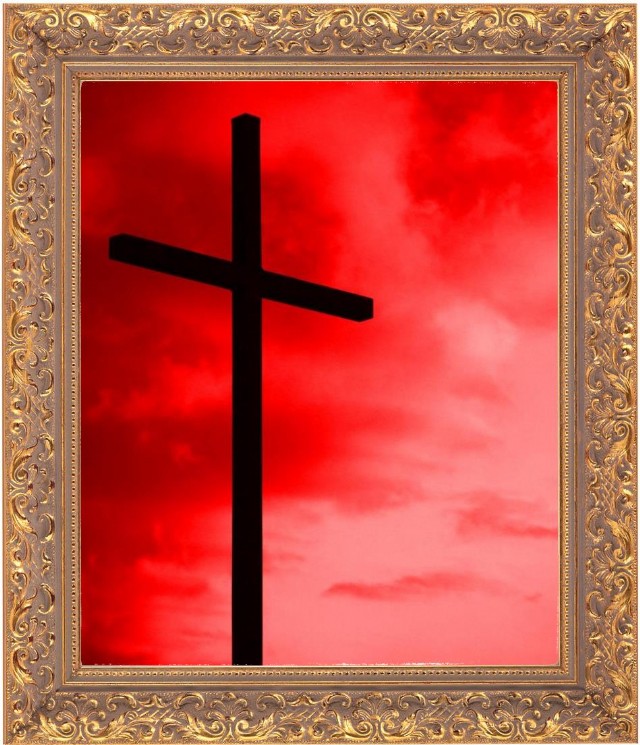 Comments about The Unworthy... by Denis Martindale
Poems About Heaven
201.

The Unworthy... , Denis Martindale

202.

The Unworthy! , Denis Martindale

203.

The Dying Boy , Francis Duggan

204.

Heaven Is Closer To Us , Aldo Kraas

205.

Lenexa Baptist Church Poet Tom Zart's = .. , Tom Zart

206.

Famous Quote By John Tiong Chunghoo , john tiong chunghoo

207.

For When There Heaven There Is The Hous.. , Raymond Sawyer

208.

Jessie , Aldo Kraas

209.

To My Holy Friend Who Is In Heaven, With.. , Raj Arumugam

210.

Food In Heaven , Charles Hice

211.

To Francis Ledwidge , Francis Duggan

212.

Where Is Heaven , louis rams

213.

The Lives Of The Saints Ii , Aldo Kraas

214.

Hell And Heaven , MOHAMMAD SKATI

215.

No Choice But Love , gershon hepner

216.

A Snail Goes To Heaven (A One-Act Tragic.. , Raj Arumugam

217.

From Earthly Jail To Heaven , Nikhil Parekh

218.

Russel , Aldo Kraas

219.

World That Can Be A Future Heaven. , Gangadharan nair Pulingat..

220.

If There Is A Heaven , Francis Duggan

221.

Woman Is Heaven , Rm.Shanmugam Chettiar.

222.

Heaven And Hell , Bob Gotti

223.

You Take The Road To Heaven , Francis Duggan

224.

In Saint Gabriel's Wings , Aldo Kraas

225.

My Evil Army , Ace Of Black Hearts

226.

Into The Silent Land , Charles Sangster

227.

Trying To Get To Her , Aldo Kraas

228.

Forty Letters To A Woman – Third Letter – , Atef Ayadi

229.

It Is You To Search , gajanan mishra

230.

Unrest Soul: Curious Heavens , Vinz Poetry

231.

Heaven If Seen From Heaven , Mark Heathcote

232.

Old Heaven And New Heaven , gajanan mishra

233.

Heaven Will Gain , Randy McClave

234.

Heavenly Godly , Mark Heathcote

235.

Until Bliss Becomes The Thirst , Lawrence S. Pertillar

236.

My Own Special Heaven , Claudia Krizay

237.

Lovina , Edward Kofi Louis

238.

This Is Like Heaven To Me , Gerry Legister

239.

You Are My Heaven , Michael P. McParland

240.

Always Think Of Heaven , Dwayne Banks

241.

The Way To Heaven , D.J. Ray

242.

Waiting On The Edge Of Heaven , Darlene Belcher

243.

Christus Consolator , Sheehan Patrick Augustine

244.

Only Heaven Knows , donald kuutsi

245.

What Is Heaven Like? , Noreen Ann Jenkins

246.

The Gateway To Heaven , richard belis

247.

On Heaven , Ford Madox Ford

248.

I'M In Heaven, But I Got A Bad Knee , Richard Jarboe

249.

How I Picture Heaven , Kenneth Davis

250.

The Way To Heaven , Harita Mohan