Despair Poems - Poems For Despair
Poems about despair. You can read the best despair poems. Browse through all despair poems.
Baltimore 4/27/15 - Poem by Joseph Narusiewicz
Baltimore, to me represents the system itself boiling over with rage. This rioting is more than young teenagers having a moment under the camera to play, it is a systemic problem of wealth distribution with people frustrated and in despair. The police oppression of blacks and minorities may have triggered it but the causes go deeper then that.
This isn't happening at some gated community; it resembles the riots of 1968 etc. This is despair, resentment of feeling trapped. The feeling of no future producing violence. You can't just ship jobs out and offer people jobs they can never get ahead on in drug infested and gang ridden communities with broken families. To me it is the failure of the American system itself, our educational system, our willingness to incarcerate rather then spend the money on the front end and try to place every child and citizen into a decent career and job situation. Our system has helped create this deplorable situation.
Start spending a lot more money on educating poor and average Americans rather then spending enormous amounts of money on jail and prisons. Raise the minimum wage. Free trade schools and college. Tax the rich like the 1950's. Get down to the real reasons why these riots are happening and show the true victims of a deplorable system that simply is not working and is full of racism, classism and despair.
Conservatives and right wing evangelicals will concentrate on the crime aspect of Baltimore, so they can rationalize the social-economic disparity in the system itself. They don't want to see the repression, racism, injustice and greed creating these kind of situations. Selfishness blinds the eyes of modern conservatism and as long as they have money and healthcare etc they use superficial reasonings to dismiss all the poor, imprisoned, unemployed, disenfranchised and hurting people as lazy, criminal etc. Don't fool yourself people. The gap between the haves and have nots is growing and the conservative movement is one of the main reasons why. If you're a republican or a tea party person, REPENT! What happened to Freddie Gray is pure evil and only apart of the real story of todays AMERICA!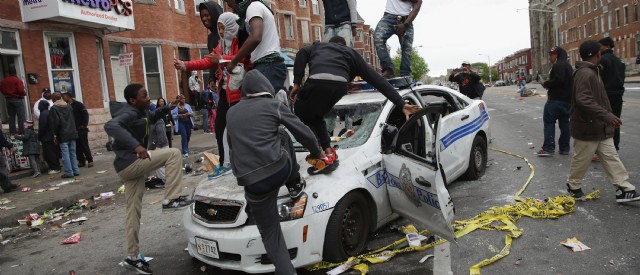 Comments about Baltimore 4/27/15 by Joseph Narusiewicz
Poems About Despair
1.

Baltimore 4/27/15 , Joseph Narusiewicz

2.

Every Day Is A Struggle Against Despair , Shalom Freedman

3.

I Have Climbed Up The Mountain Of Despair , Emmanuel George Cefai

4.

Despair For All , Edward Kofi Louis

5.

Despair , Naveed Akram

6.

Never Despair , Jonathan ROBIN

7.

Stars Shining Darkly , RoseAnn V. Shawiak

8.

Yes, My Poems Are Imaginary , RIC S. BASTASA

9.

Poor Lukey , Francis Duggan

10.

Despair Is Nowhere To Go , Shalom Freedman

11.

Despair , Shalom Freedman

12.

Desperate Solutions , Naveed Akram

13.

Three Small Morning Poems Of Despair , Shalom Freedman

14.

Despair, I Know You Do Not Like The Word , RIC S. BASTASA

15.

I'm Hoisting Up My Beehive Hair , Mark Heathcote

16.

If All I Can Write Is Words Of Despair , Shalom Freedman

17.

Critical Moments , MOHAMMAD SKATI

18.

Because It Is Back , Noah Body

19.

The Rain , Noah Body

20.

Visions Of A Child , RoseAnn V. Shawiak

21.

Fire Of Hope , RoseAnn V. Shawiak

22.

Innate Loneliness , RoseAnn V. Shawiak

23.

Darkened Night Of The Soul , RoseAnn V. Shawiak

24.

Flower Of The Wide Open Mouth , Emmanuel George Cefai

25.

In The Long Night I Go Out In Despair , Emmanuel George Cefai

26.

Hanging On Edges , RoseAnn V. Shawiak

27.

Which Dreams Are The Saddest , Shalom Freedman

28.

Preparation , Madison Julius Cawein

29.

Despair Is Heavy , Shalom Freedman

30.

A Checkpoint On Despair , RIC S. BASTASA

31.

Awaiting Fulfillment , RoseAnn V. Shawiak

32.

Every Day I Fight Against Despair , Shalom Freedman

33.

The World Does Not Need Another Poem Of .. , Shalom Freedman

34.

Happiness Is A Shark , Paul Hartal

35.

Everyone I Hold Dear , Margaret Alice

36.

Why Is Despair So Deep And Unending , Shalom Freedman

37.

In Despair I Lose All Sense Of Poetry , Shalom Freedman

38.

Sandrine Sonnet Cycle 2005 Copy Lxxi - Cl , Jonathan ROBIN

39.

I Care , Lawrence S. Pertillar

40.

On The Death Of A Sister , James Grahame

41.

The Mystery's Of My Despair , Sez Farr

42.

Trapped In Despair , N.S. Colette

43.

The Edge Of Despair And Insanity , Tim Vallie

44.

A Broken Heart , Talmadge Rogalla

45.

Missing My Soul , Blue Angel

46.

Nadir , Lesley Diane Sutherland

47.

Greedy Pigs. , Jak Black

48.

Despair , Rain ...........

49.

Hi Life... , brandon hughes

50.

Angel Of Love , James Horn