Dance Poems - Poems For Dance
Poems about dance. You can read the best dance poems. Browse through all dance poems.
The Story Of Ted Shawn - Poem by Dr. Antony Theodore
Ted Shawn was a young divinity student who was stricken with polio.
He was terribly depressed and was in tears.
One night sitting in room, he heard a voice from somewhere deep within him: "Ted stand up and dance and dance and dance".
He followed this call and slowly he regained the use of his legs and struggled and danced and miraculously he became one of the fathers of modern dance.
Studying theology did not heal him. But listening to God in prayer and embodying the inner voice of God in his person did the healing.

Dance in all its forms, is Theology lived. He could not study theology but he lived theology in his steps.
This leads us all to the inescapable act of daring to do the seemingly impossible, of daring to breathe in muscle and bones. Feel the call of God and believe again and again.


Whatever crisis we face, listen to the inner voice of God that speaks in and through our pain. If you can hear it and believe it, you will be reborn.
It is a starling secret, that the best chance to be whole is to love and believe in yourself because God believes in you more than you yourself do.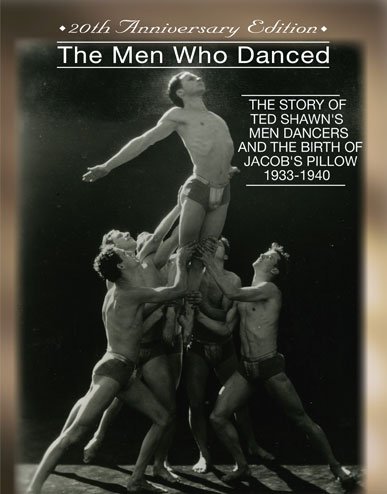 Comments about The Story Of Ted Shawn by Dr. Antony Theodore
Marie Shine

(2/27/2016 11:43:00 AM)

A finely narrated story filled with inspiration and motivation! Thank you for sharing, Tony... (Report) Reply
Read all 1 comments »
Poems About Dance
201.

The Story Of Ted Shawn , Dr. Antony Theodore

202.

Cloudy Dance , otteri selvakumar

203.

The Women Dance , Charles Hice

204.

The Ghosts Of The Bunurong , Francis Duggan

205.

Danse Macabre , Ben Gieske

206.

The Dance , Is It Poetry

207.

Dance Kiss , otteri selvakumar

208.

Dance Of Life , David Harris

209.

Dancing As Fast As I Can , Dorothy (Alves) Holmes

210.

(p) 1 (Sufiyana) I Dance, I Dance , Renu Rakheja a.k.a Tranquil ..

211.

Midnight Love , Patricia Gale

212.

Come Dance With Me , norman hale

213.

The Festivities. , Gangadharan nair Pulingat..

214.

Dantesque Dance , Emmanuel George Cefai

215.

The Dance , Emmanuel George Cefai

216.

Humanity If Only? , Terence George Craddock (Spe ..

217.

Let's Enjoy The Moment , Obed dela Cruz

218.

Indian Classical Dance. , Gangadharan nair Pulingat..

219.

On The Eve Of The New Year I Shall Give .. , Bijay Kant Dubey

220.

On The Eve Of The New Year I Shall Give .. , Bijay Kant Dubey

221.

The Multicultural Three , Francis Duggan

222.

'A Lovers Dance' , Ali Sabry

223.

Evenings In Jazz , Sophia White

224.

Do Not Just Sit There , RIC S. BASTASA

225.

I'D Dance , ArmourQuill Hunter

226.

Dancing In The Rain , mae beezwax

227.

Just Dance , DiAnne Douglass

228.

The Folk Dance , Diana Poems

229.

When The Music Stops , David Whalen

230.

As I Dance , Aiyanna Ortiz

231.

Dance Like No One's Watching , Krazy Rae

232.

Dance , Roxanne Grenio

233.

Dancing With You , Charles Marshall

234.

i Just Wanna Dance , Gomer LePoet

235.

Gypsy Dance Of Love , Bernard Kennedy

236.

Dance To Heart , Ismael Mansoor

237.

Dance , Mariah Clary

238.

Dance Then To Everything , Alla Renee Bozarth

239.

Dance , Super Girl

240.

Dance With Me , Anna Andrews

241.

A Cinderella Dance , Emmanuela Petit Frere

242.

Dance To The Beat , Daniel Vango

243.

Dance , Kelly Zion

244.

Jessie J - Price Tag , opium lestre

245.

Dance , Bianca Priyanka Govender

246.

Dance Of The Seasons , Harriet Monroe

247.

Freedom's Dance , Jessica Millsaps

248.

The Dance Of Life , Jerry Behr Number 2

249.

Dance And Music , Tanveer Sharma

250.

Voice From Within , Carolyn Falls