Christmas Poems - Poems For Christmas
Poems about christmas. You can read the best christmas poems. Browse through all christmas poems.
Christmas Joy - Be Thankful To Christ For Christmas Season - Poem by Bernedita Rosinha Pinto
Christmas is here again
moment of merriment in every lane.
O' Christmas is dear, Christmas is here
carols and stars in every street and corner
jingle bells and cribs in homes of poor and rich
joy in each and every heart, young and old.
O' this glory of Christmas so unique
as love of family and of friends rejuvenates,
the warmth, the unity, empowers each other
to serenade into the new year with assurance
that love of God thrives in the hearts of men.
And just as children await for Santa Claus to bring them
toys and chocolates as surprises,
the expectations, the excitement of everyone
keeps rising with the theme of Christmas
as they dance and sing, eat and pray when...
the church bells ring, memories of Bethlehem unfold
as mangers remind that night when Jesus was born
in humbleness, in a cowshed but as he lived
unto this world he taught of love, forgiveness and peace.
It is Christmas which brings hearts together
it is Christmas which takes loneliness away
if not for Christ and Christmas, would there ever be a time
when the world would get together, rejoice and celebrate?
so be thankful to Christ for the Christmas season.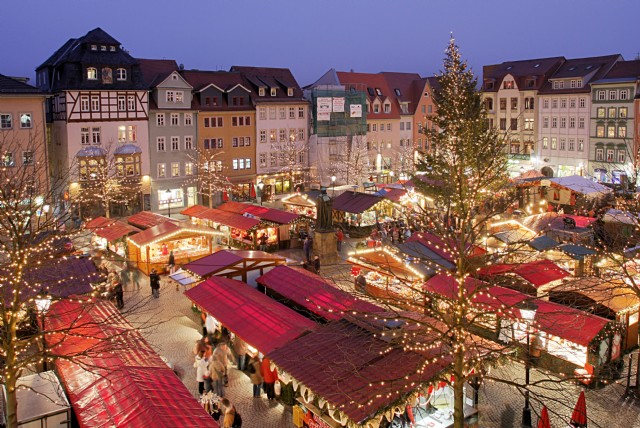 Comments about Christmas Joy - Be Thankful To Christ For Christmas Season by Bernedita Rosinha Pinto
Poems About Christmas
451.

Christmas Joy - Be Thankful To Christ Fo.. , Bernedita Rosinha Pinto

452.

May This Christmas , Alfred Barna

453.

Ghosts Of Christmas, The , Brother Jonathan Gardner

454.

Australia - The Australian Twelve Days O.. , Paul Warren.

455.

Christmas Present Exchange , Pamela lutwyche

456.

Christmas Reunion , see fee lee

457.

Labor Of Love , Dianna Clary

458.

Twelve Points For Christmas , Khadim Hussain

459.

What'Ll We Do For Christmas? , margaret haig

460.

Its Almost Christmas Here And There , maria laura balbuena

461.

The Christmas Gift , Julie Dale

462.

My Number One Christmas , Elusive Conclusive

463.

Christmas Lights , Emily Krauss

464.

Christmas Night , Rinku Tiwari

465.

Christmas Time Is Here Again , jenie hart

466.

A Christian Christmas , Garrett Westcott

467.

Christmas , marife figueroa

468.

Christmas Poem 1 , Naga Bhanu Vemuri

469.

Merry Christmas , Njousi Abang

470.

My Christmas Solstice , Meriki Raelene ParkinsonFraser

471.

Christmas , Jake Hurst

472.

This Christmas I Have You , Alisha Charles

473.

Twinkling Christmas! , Harshit Sheth

474.

Candle-Glow , Elga Haymon White

475.

Merry Christmas, Baby , Jessica Goudreault

476.

On This Special Christmas , new heart

477.

Merry Christmas! Happy New Year! , AtreyaSarma Uppaluri

478.

Almost Christmas , Monica Engeler

479.

Dancing With Santa , Kirti Gupta

480.

Christmas Day , Damian Murphy

481.

A Christmas Wish For You , CC Xavier Knight

482.

It's That Time Of Year Once Again , AaI Harvey

483.

24 Days Before Christmas , crystal ruth

484.

Christmas Time (Take 2) , Lisa Treweek

485.

This Christmas , Sierra Morrow

486.

In Honour Of A Little Boy Who Became An .. , Dennisa Davidson

487.

Merry Christmas , Alicia Meyers

488.

This Christmas, My Beloved, Forget Me Not , Preeth Nambiar

489.

Christmas Day , Charles Wax

490.

Santa's Special Christmas , Carolyn Ford Witt

491.

The Christmas Epitaph , Christos Rodoulla Tsiailis

492.

The Reason , Sharla Murrill

493.

I Have You Something For Christmas , norman hale

494.

Christmas 2007 , Petra Soliman

495.

The Thing That's Wrong With Christmas , Lone Dog

496.

Christmas Without You , Amor Olorvida

497.

Tis The Season To Have A Loved One , Dakota Sawyer

498.

Christmas Once More , Dan Lundahl

499.

Another Christmas! , Saju Abraham

500.

All I Want For Christmas Is You , Aisha Alansari