Akhtar Jawad
Akhtar Jawad
(8-2-1945 / Gorakhpur)
A Rose For You - Poem by Akhtar Jawad
You say you like a pink rose flower,
how can I make myself a rose?
You say you like its color so nice,
how can I get a complexion so fair?
You say its aroma is ecstatic like wine,
how can I be so much fragrant?
You say it is soft and cute like an infant,
how I can I become an infant in your arms?
But I have a heart it is pink like a rose,
it is aromatic with the fragrance of love,
soft and mild like an infant.
It needs just an ecstatic touch.
Touch it and keep arms ready for a rose,
you will not have to wait too long,
just forty weeks or a little more sweetheart!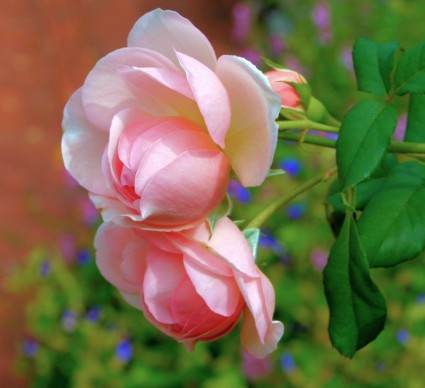 Topic(s) of this poem: life, love, rose
Comments about A Rose For You by Akhtar Jawad
Edward Kofi Louis

(2/2/2016 11:11:00 AM)

With the muse of love and joy! Thanks for sharing. (Report) Reply

Marie Shine

(2/2/2016 3:51:00 AM)

A beautifully penned poem, dear Akhtar. What an amazing comparison of your heart fragranced with love to a pink rose which is the symbol of love! Excellently expressed, your words are complemented by a gorgeous graphic. I also am counting the next 40 weeks, but for a different reason to you, dear Akhtar. Lovely crafting. Thank you for sharing, dear friend... (Report) Reply

Kelly Kurt

(2/1/2016 8:59:00 PM)

A beautiful poem, Akhtar. The reference to 40 weeks left me curious tho. (Report) Reply

Akhtar Jawad

(2/2/2016 2:17:00 AM)

Just a fun, an imagination or recollection of past.
Read all 4 comments »
Read this poem in other languages
This poem has not been translated into any other language yet.
I would like to translate this poem »
Poem Submitted: Monday, February 1, 2016
Poem Edited: Monday, February 1, 2016
Akhtar Jawad's Other Poems