Philip Levine
Biography of Philip Levine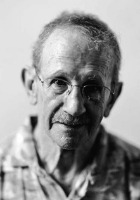 a Pulitzer Prize-winning American poet best known for his poems about working-class Detroit. He taught for over thirty years at the English Department of California State University, Fresno and held teaching positions at other universities as well. He is appointed to serve as the Poet Laureate of the United States for 2011–2012.

Biography

Philip Levine grew up in industrial Detroit, the second of three sons and the first of identical twins of Jewish immigrant parents. His father, Harry Levine, owned a used auto parts business, his mother, Esther Priscol (Prisckulnick) Levine, was a bookseller. When Levine was five years old, his father died. Growing up, he faced the anti-Semitism embodied by the pro-Hitler radio priest Father Coughlin.

Levine started to work in car manufacturing plants at the age of 14. He graduated from Detroit Central High School in 1946 and went to college at Wayne University (now Wayne State University) in Detroit, where he began to write poetry, encouraged by his mother, to whom he later dedicated the book of poems The Mercy. Levine got his A.B. in 1950 and went to work for Chevrolet and Cadillac in what he calls "stupid jobs". He married his first wife Patty Kanterman in 1951. The marriage lasted until 1953. In 1953 he went to the University of Iowa without registering, studying among others with poets Robert Lowell and John Berryman, the latter of which Levine called his "one great mentor". In 1954 he graduated with a mail-order masters degree with a thesis on John Keats' "Ode to Indolence", and married actress Frances J. Artley. He returned to the University of Iowa teaching technical writing, completing his Master of Fine Arts degree in 1957. The same year, he was awarded the Jones Fellowship in Poetry at Stanford University. In 1958 he joined the English Department at California State University in Fresno, where he taught until his retirement in 1992. He has also taught at many other universities, among them New York University as Distinguished Writer-in-Residence, at Columbia, Princeton, Brown, Tufts, and the University of California at Berkeley.

Levine and his wife live in Fresno and Brooklyn.

Work

The familial, social, and economic world of 20th century Detroit is one of the major subjects of Levine's life work. His portraits of working class Americans and his continuous examination of his Jewish immigrant inheritance (both based on real life and described through fictional characters) has left a testimony of mid-20th century American life.

Levine's working experience lent his poetry a profound skepticism in regard to conventional American ideals. In his first two books, On the Edge (1963) and Not This Pig (1968), the poetry dwells on those who suddenly become aware they are trapped in some murderous processes not of their own making. In 1968, Levine signed the "Writers and Editors War Tax Protest" pledge, vowing to refuse tax payments in protest against the Vietnam War.

In his first two books, Levine was somewhat traditional in form and relatively constrained in expression. Beginning with They Feed They Lion, Levine's poems are typically free-verse monologues tending toward trimeter or tetrameter. The music of Levine's poetry depends on tension between his line-breaks and his syntax. The title poem of Levine's book 1933 (1974) is an example of the cascade of clauses and phrases one finds in his poetry. Other collections include the National Book Award-winning What Work Is, A Walk with Tom Jefferson, and in his New Selected Poems.

On November 29, 2007 a tribute was held in New York City in anticipation of Levine's 80th birthday. Among those celebrating Levine's career by reading Levine's work were Yusef Komunyakaa, Galway Kinnell, E. L. Doctorow, Charles Wright, Jean Valentine, and Sharon Olds. Levine himself read several new poems. He thanked his students and asked them to refrain from asking for any more letters of recommendation.

Awards

2011 Appointed Poet Laureate Consultant in Poetry to the Library of Congress (United States Poet Laureate)

1995 Pulitzer Prize for Poetry – The Simple Truth (1994)

1991 National Book Award, Los Angeles Times Book Prize – What Work Is

1987 Ruth Lilly Poetry Prize from the Modern Poetry Association and the American Council for the Arts

1981 Levinson Prize from Poetry magazine

1980 American Book Award (National Book Award) for Poetry – Ashes: Poems New and Old, Guggenheim Foundation fellowship

1979 National Book Critics Circle Award – Ashes: Poems New and Old – 7 Years from Somewhere

1978 Harriet Monroe Memorial Prize from Poetry

1977 Lenore Marshall Poetry Prize – The Names of the Lost (1975)

1973 American Academy of Arts and Letters Award, Frank O'Hara Prize, Guggenheim Foundation fellowship

Philip Levine's Works:

Poetry Collections

News of the World, Random House, Inc., 2009
Stranger to Nothing: Selected Poems, Bloodaxe Books, UK, 2006
Breath Knopf, 2004; reprint, Random House, Inc., 2006
The Mercy, Random House, Inc., 1999
Unselected Poems, Greenhouse Review Press, 1997
The Simple Truth, Alfred A. Knopf, 1994; Alfred A. Knopf, 1996
What Work Is, Knopf, 1992
New Selected Poems, Knopf, 1991
A Walk With Tom Jefferson, A.A. Knopf, 1988
Sweet Will, Atheneum, 1985
Selected Poems, Atheneum, 1984
One for the Rose, Atheneum, 1981
7 Years From Somewhere, Atheneum, 1979
Ashes: Poems New and Old, Atheneum, 1979
The Names of the Lost, Atheneum, 1976
1933, Atheneum, 1974
They Feed They Lion, Atheneum, 1972
Red Dust (1971)
Pili's Wall, Unicorn Press, 1971; Unicorn Press, 1980
Not This Pig, Wesleyan University Press, 1968, Wesleyan University Press, 1982
On the Edge (1963)

Essays

The Bread of Time (1994)

Translations

Off the Map: Selected Poems of Gloria Fuertes, edited and translated with Ada Long (1984)
Tarumba: The Selected Poems of Jaime Sabines, edited and translated With Ernesto Trejo (1979)

Interviews

Don't Ask, University of Michigan Press, 1981
This page is based on the copyrighted Wikipedia Philip Levine; it is used under the Creative Commons Attribution-ShareAlike 3.0 Unported License. You may redistribute it, verbatim or modified, providing that you comply with the terms of the CC-BY-SA.
Mad Day In March
Beaten like an old hound
Whimpering by the stove,
I complicate the pain
That smarts with promised love.
The oilstove falls, the rain,
Forecast, licks at my wound;
Ice forms, clips the green shoot,
And strikes the wren house mute.