Biography of Patrick Edward Quinn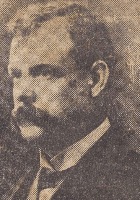 Patrick Edward Quinn (Brother of Roderic Joseph Quinn) was born in Sydney New South Wales, Australia on 17th March 1862. His parents has emigrated from Ireland and settled in Sydney.

Patrick was educated at various Sydney schools.After School he worked as a Journalist. He later became a Member of N.S.W. Legislative Assembly a position he maintained for six years.
A Girl's Grave
"Aged 17, OF A BROKEN HEART, January 1st, 1841."

What story is here of broken love,
What idyllic sad romance,
What arrow fretted the silken dove
That met with such grim mischance?

I picture you, sleeper of long ago,
When you trifled and danced and smiled,