Biography of Ocean Myranda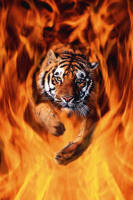 My name is Ocean, I love writing. I love to write poems, they help me vent out what I am feeling. I am writing books. I wrote one book, it's called,
The Mystery of Mystery <- Series name
The Secret of Mystery <- Book Title

I finshed my second book:
The Mystery of Mystery
The Search for Mystery

I am writing my third book:
The Mystery of Mystery
Mystery's Battle


My first and second books are getting publihed, will updat more later, I already know what I'm gonna do for my fourth book.

Ocean Myranda's Works:

Both my first and second books are getting published
This page is based on the copyrighted Wikipedia Ocean Myranda; it is used under the Creative Commons Attribution-ShareAlike 3.0 Unported License. You may redistribute it, verbatim or modified, providing that you comply with the terms of the CC-BY-SA.
Running Free
Roaming free in the wild,
I wish to be,
Though I am only a child,
Please, please let me run free!

Free to live, free to roam,
Can't you see,
Running from life, running from home,
Imagine, me running free!