Nihil Existentia
Biography of Nihil Existentia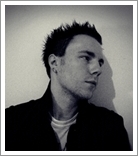 I have been writing for 5 years now.
My style of writing has always been very personal and dark. It is a way for me to process things, that i am currently going through.

To read more poems and see what else i am up to, follow my blog:

http: //nihilex.tumblr.com/

Nihil Existentia's Works:

-'nihil - A Book About Nothing' a poetry/ photography book, that is 50 pages long. It contains 22 poems and 24 photos. Released on blurb.com.

-'The Fallen' (2011) self-published, pdf ebook. Under the name 'Killing Hope'.

-'The Remains Of Dead Hope' self-published, pdf book. A collection of poems from 2006-2010. Under the name 'Killing Hope'.
Abortion Of The Futile
I infiltrate...
Beyond your perfect presentation...
Like a virus spreading within...
A doubt in your empty mind, if you will
I have eaten away...
All that you held so dear...
And devoured the confidence...
Leaving behind only fear
I am the rational thought...