Meta Morphosis

[Lady] (RIP figure skating / hail and rain)
Biography of Meta Morphosis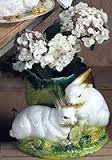 My Favorite Poets list: Hazel Durham, Waking Up, Looking Up., Midnights Voice, April Swan, Asif Andalib, David Wood, Valerie Dohren, Payal Prande

Hi my name is Lyda! I would love to hear your opinions on my poems. So any comments on my poems would be welcomed. I was a figure skater but ever since I quit; writing has taken its place. Through two poems I have recaptured the joy of Figure skating. I love running because its gives me time to think about my poems. I write about everything that inspires me. I am very creative.... Hey I am open to reading anyone's poetry too. If I like some of them, I might just comment... I love to be out in the rain and to hear it on the roof too. Its great to read a book out on a covered porch. I love to stay up late. I want my poems to be dramatic but I warn you sometimes they are melodramatic. I need to write because I need to breath... I am on this site because I believe life should not be mediocre...I hope all these quotes inspire my poet friends.

Lifes not about waiting for the storm to pass...
Its about learning to dance in the rain. ~ Vivian Greene

As rain soaks into the ground, so pray the Lord
to let his gospel soak into your soul. C.H. Spurgeon

Storms make the oak grow deeper roots.
George Herbert

There is great force hidden in a gentle command.
George Herbert

A good character is the best tombstone. Those who loved you and were helped by you will remember you when forget-me-nots have withered. Carve your name on hearts, not on marble.
Charles Spurgeon



WHAT IS BROTHERLY LOVE?
Its SILENCE when your words would hurt,
Its PATIENCE when you brother is curt,
Its DEAFNESS when some gossip flows,
Its COMPASSION for a brothers woes,
Its COURAGE when misfortune falls,
Its FIRMNESS when ones duty calls,
Its WILLINGNESS to help another,
Its TRUSTING and especially a brother,
Its RESTITUTION made when due,
Its FORGIVING when asked of you.
Author unknown


Dont Quit
When things go wrong as they sometimes will,
When the road youre trudging seems all uphill,
When the funds are low, and the debts are high,
And you want to smile, but you have to sigh,
When care is pressing you down a bit -
Rest if you must, but dont you quit.
Success is failure turned inside out,
The silver tint of the clouds of doubt,
And you never can tell how close you are,
It may be near when it seems afar.
So, stick to the fight when youre hardest hit -
Its when things go wrong that you mustnt quit.
-Author Unknown


KEEPING ON

Ive dreamed many dreams that never came true,
Ive seen them vanish at dawn.
But Ive realized enough of my dreams, thank God
To make me want to dream on.

Ive prayed many prayers when no answer came,
Tho Ive waited patient and long.
But answers have come to enough of my prayers,
To make me keep praying on.

Ive trusted many a friend that failed,
And left me to weep alone.
But Ive found enough of my friends true blue,
To make me keep trusting on.

Ive sown many seed that fell by the way,
For the birds to feed upon.
But Ive had enough golden sheaves in my hand,
To make me keep sowing on.

Ive drained the cup of disappointment and pain,
Ive gone many days without song.
But Ive sipped enough nectar from the roses of life,
To make me want to live on.
-Author Unknown

PLEASURE OR SORROW
I walked a mile with Pleasure, She chattered all the way,
But left me none the wiser, For all she had to say.
I walked a mile with Sorrow, And not a word said she;
But, oh, the things I learned from her, When Sorrow walked with me!
Robert B. Hamilton

I love being in the world of the unknown.
Alison Krauss

To be yourself in a world that is constantly trying to make you something else is the greatest accomplishment. Ralph Waldo Emerson

Meta Morphosis's Works:

None yet...
New Poems
People who read Meta Morphosis also read
My Love
I haven't been able to utter these words of passion.
I look up in despondency to a face I cant envision.
Though all of our letters were like notes of music.

I wait for you but its a season of torment to evade.
Where I force my mind to conquer a tumult of lies.
Oh to hold those hands that typed so lovingly.

This is a romance I dare not define.