Dash Black

(20 MARCH 1989 / MZUZU)
Biography of Dash Black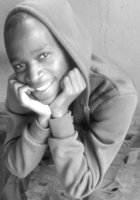 Hope you enjoy my poems and remember every poet is blessed with every comment he gets.
New Poems
Emancipate Yourself
Fly high in the sky like a falcon.
Then beautify the atmosphere like a butterfly.
Come down to earth little angel and see,
the mountains, the valleys, the lakes and seas.

Sing soft like a bird in the morning,
and not like a woman in mourning.
Smile all day and never shade a tear,
for that is cowardly fear.