Biography of Christian Lacdael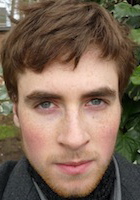 A love of folklore, Anglo-Saxon verse and an archaic Britain, ever guides my efforts at writing verse. I have particular interest in writing narrative poems of British legends and customs, lest we forget.
This page is based on the copyrighted Wikipedia Christian Lacdael; it is used under the Creative Commons Attribution-ShareAlike 3.0 Unported License. You may redistribute it, verbatim or modified, providing that you comply with the terms of the CC-BY-SA.
New Poems
Thinking of you
I thought I could endure being without you,
However the longing your absence brought grew,
I see you where there is nothing to be seen,
But it's a haunting that I dearly value,
Contentment is that which in life I pursue,
What completes me there is nothing equal to,
Of all the pains to be endured our parting,
Is the worst that I could ever go through,
The first day parted I wished it was not true,