Cecelia Weir

(March 19,1955 / Fayette, Alabama)
Biography of Cecelia Weir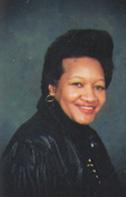 Cecelia Weir (E. Casey D. Presley) began writing poetry on the walls of her grandparents home, Lanon Welch (Summerville) (born in Pickens County, Alabama) and Hassia Cornelia (Shaw) (born in Fayette County, Alabama) Weir in Kennedy, (Lamar County) Alabama, at age 5. With a versatile voice for singing and an ear for music and playing the piano, she found constant employment as a musician throughout her childhood.

As a child, Cecelia loved attending school, her aunt, Mrs. Josephine Weir-Kennedy was her principal throughout her elementary education. Cecelia adored her family. Her grandmother, aunts and mother were teachers and assistant teachers. Her grandfather and uncles were service men. This gave Cecelia a strong instinct for self-discipline.

However, it was playing the piano that became Cecelia's passion. It served as consolation and helped support Cecelia's education after her mentor and grandmother, Mama Hassia, passed away in 1966.

Cecelia remembered the many days she would attempt playing the piano, Mama Hassia would sit beside her to gently guide her tiny fingers.

Later, recognized as a child genius; Not only playing every note she heard but also having the ability to play lead with both hands and still play background, made playing a full scale piano sound like an orchestra. Serving as soloist and part-time musician for her family and hometown church in Lamar County, Alabama. She felt it couldn't get any better than that and knew Mama Hassia would have been proud.

Cecelia's undaunted faith in God and her grandparents love resting within her heart; beginning at age 7, she became president of the Sunbeams, Red Circle of the District Congress and co- musician with friend Arelia Randolf.

Age thirteen when Cecelia entered Junior High School she was a cheerleader for the Todd High Yellow jackets and was chosen as Junior High Queen.

At age 14, Cecelia was moved to West Point, Georgia to live with her aunt, Dr. Cornelia Weir Hoggs, and family. It was at Harrison High School, she played flute in the Concert and Marching bands. She was employed at the St. John Community Baptist Church and the Bethlehem Baptist Church, eight of the nine months she lived there. When the school term ended she returned home to be reared by her grandfather, Mr. Lanon, in Alabama.

Cecelia, now, acquired a full time position at her, small hometown church, the New Grove Baptist Church. She also was musician for churches in Fayette, Pickens, and Walker Counties in Alabama and Lowdnes County, Mississippi.

Now beginning a new school term, for the first time, Cecelia would be attending a desegregated school. This didn't seem to matter. She was friends with most of the kids in Kennedy.

Without knowledge she was a child prodigy and a pioneer which inspired many others.

As a child she was known to have the grace of her mother but the charisma of her father. Foremost it was her abilities as a soloist and musician that captured the heart.


In 1976, at age 21, because of immediate family issues concerning her fathers identity and concern for familial sexual besetting upon Cecelia, this influenced, by her father's authority, to move she and her three year old daughter to Memphis.

Upon her arrival, she immediately became employed as a church musician in Tennessee, Mississippi and Arkansas.

In Memphis, Cecelia thrust herself into the depths of Biblical Studies, her writing and music.

It is Memphis where she released her first (musical) recorded single. 'Long Ago'.

Instead of becoming introverted she became extroverted and extensive in assisting others and involving her religious talents where accepted.

She sang with a gospel group, 'The Harris Singers' organized by Beale Street Legend and Musician, Mr.Eddie Harris. Singing with The Harris Singers, in 1977, Cecelia, organized her own group. (Cecelia Weir Ensemble) Her group traveled within the Mid-South area specializing in performing compositions written by Cecelia Weir. 'The Comforter Has Come', 'He Steps', 'Tossing and Turning' and etc. However, to this day, Cecelia is still requested to sing her signature song, 'Someone Who Cares'.

Cecelia was most intrigued when her group was invited to perform for Christmas Cantatas at Lane Avenue Baptist Church where the Pastor was Rev. Jasper W. Williams. It was here she was introduced to World Renown Pastor's Rev. Cleophus Robinson, Rev. Clay Evans and Recording Artist; Rev. Oris Mays, whom she produced TV specials and later wrote liner notes for his album. 'God Can Do It'.

As a Composer; one of her compositions, 'We Are Family' was used as the theme song for the nationally syndicated radio program 'Let's Keep Family Together. Featuring Mrs. Cordell Jackson (Moon Records) It was at this time Cecelia received her license as a Commercial Artist.

Being multifaceted, to her peers, Cecelia was humble but always eager and quick to learn. However, she was just as enthused to teach others.

Lifetime adult friend, Mattie Adams states, Cecelia Weir is exceptional and spiritually endowed. She has been denounced for her numinous
attitude but it has been a part of her character since birth. I've never met anyone with her abundance of compassion. If you're wrong she's compassionate and if you're right, she's proud. She is dutifully theocentric.

Mrs. Adams remembers Cecelia and a group of girls walking home when a small boy, threw a rock and hit Cecelia on the arm. The other girls wanted to jump him but Cecelia said, 'Leave him alone, he's so pitiful.' The boy ran home crying, I guess because they done nothing. I wanted to say something but what was the point. Even when other children would meddle, she would just look but wouldn't even express an obloquy word.

She was often meddled because of her multiracial and multicultural background. Her greenish-blue eyes, her hair texture and her slinky statue which often got attention but the girl had undeniable talent. She was just humble and no one would know of her talent if she wasn't asked to perform.

Mrs. Adams said, 'I've seen Cecelia upset but she would still profess what was right. I don't think that counts.' 'Some people are just better by nature than others are by practice. Cecelia has an amazing spirit for truth and peace.'

In 1981, Cecelia was published internationally for poetry, 'I Am The Best Of, That I Am.' This poetry inspired many to push beyond the expectations of family.
Realizing that family expectations can often hinder your talents when you envision yourself escaping beyond their dreams. This piece was later dubbed as, 'A Crusader for Life.'

Cecelia's drive belief: 'Through Anything, Something or Nothing,
God, please, Save My Soul.'

Also, in 1981, Cecelia was recommended for the movie 'This Is Elvis'. However, as Cecelia, shyly, stood on the sidelines. Her part drew interest and curiosity as she and another person discussed their lines. She shared knowledge of historical events which were not included in the movie. She mentioned, in a casual conversation that Elvis' performed at the Old Handy Theater and that he was the featured artist for the grand opening of the Lamar-Airways Shopping Center, in Memphis, during his early career days. Producers overheard and found her information accurate and vital. She was approached to remain as an Extra. When asked how she knew, Cecelia, revealed that her Mother, Eloise, told her and her Foster Mother attended both events.

Cecelia was later confronted, by reporters, of a national tabloid, about not revealing her last name which was 'Presley', they were reprimanded.

On the night of the premier, Cecelia was found saying that she was glad it was over because it gave an overview of how quickly society can control your life without you being involved.

After the movie, opportunity knocked for Cecelia to write her memoirs. She refused. She refrained from public appearances for over six months, other than serving as musician for her church and was forced by admirable enthusiasts to take her daughter out of the Memphis City School System.

As a young philanthropist; Cecelia established her ministry to financially assist children in school. She also aided the elderly with medical expense. This was before healthcare assistance or health fairs were prevalent. She opened an account with Beloate Drug Store through Dr. Kevin Woo, to provide senior citizens with medical supplies.

C.W. Ministry supplied clothing, distributed food and supported shelters for the homeless. She offered transportation for patients with special needs. For children and adults without insurance, she referred them to her friend, Dr. Sudah Prasad who was just opening a new clinic. Dr. Prasad knew Cecelia's vision and would often give services free of charge.

The week of Christmas 1983, Cecelia answered a request of local radio announcer, Joan Golden, to assist a family of eight who had lost everything in a fire. Joan Golden, spoke with Cecelia, personally, about the family's tragedy. Through C.W. Ministries the communication between Joan and Cecelia became a friendship. She became Joan's publicist and served, free of charge, for 24 years.

Joan often said that Cecelia was phenomenal because there was no limit to her self sacrifice for the sake of others. Many friends and family don't understand the sincerity of her genuine kindness and concern for others but I've learned more of us should be like her. When I learned of her non argumentative behavior and what I thought was an obsession to help others, her statement to me was, 'If God gives you an idea to help someone or to do something, in His will, by His power, or by His Might, its His trust that He has placed in you, to do it.' 'Just look at the honor and it should be our privilege with exceeding joy, just to be chosen.'

Cecelia is a licensed Federal Communications Operator and a licensed Commercial Artist. In the seventies; Hosting, Co-Hosting and Producing TV and Radio Gospel Shows and commercials for WBRC-TV Birmingham, Alabama and WCBI-TV Columbus, Mississippi. In the eighties; her passion for producing and presenting became her hobby for Cablevison/Turner Broadcasting. In the nineties; once again, Cecelia returned to the airways, producing her own radio broadcast and hosting, 'Wake Up and Let's Go'. Many of her shows presented young talent as well as established talents. She said it kept the balance of inspiration to the young and to elders while inspiring the artist.

With greater opportunities in the Broadcast, Film and Recording Industry; Cecelia has remained employed, in Memphis, as Minister of Music for the past 17 years for the Taylor Chapel Baptist Church founded by the Late Rev. John Thornton Taylor, Senior, now under the leadership of Rev. John Thornton Taylor, Jr. Cecelia is definitely a gospel singer with a suave touch of jazz but has never forsaken writing.

Her publications have and are still being used for TV and Radio shows; Studied by philosophers and scholars within the United States and abroad. Published and translated throughout the world into 40 different languages.

She was inducted into the INTERNATIONAL POETRY HALL OF FAME in 1997.

Honors were bestowed upon Cecelia for poetry entitled, 'WHATS HARD', which has remained her number one requested piece of poetry since 1985.

Excerpt:
Anything that's hard
God does it Himself
He does all the hard things
Its just the easy things
That are left.

Nothing is hard
Not under the sun.
We have restrictions
God's work is done.


Ms. Weir studied beyond the arts of poetry. She is a licensed Ordained Minister and is CEO of Cecelia Weir Ministries. (Founded in 1976)

Upon moving to Memphis she immediately joined Bountiful Blessings C.O.G.I.C. under the Leadership of International Presiding Bishop G.E. Patterson.
Dr. Gene Crockett and Mother Irene Echols were her Instructors.

Gaining a Doctorate Degree in Divine Metaphysics at age 27; Her studies include Moody Bible College, Ambassadors Bible College, National Baptist Theological Seminary, American Detective Institute and etc.

As a young woman during this era, (1976-1979) studying the Bible, from the South, she was often ostracized and ridiculed. But with the personal influence of great Religious Instructors as: Dr. Eugene Waller, Rev. Eddie Currie, Rev. W. C. Holmes, Dr. Calvin Mims, Dr. Maudean Seward, Rev. R. C. George Sr., (Tennessee) Dr. Herbert W. Armstrong (California) Dr. William H. Radney; (Cecelia's Pastor in Georgia and Newspaper Founder of The National Baptist Leader) , Rev. J.H. Summerville, (Cecelia's childhood Pastor until 1976) (Alabama) all whom personally spoke with her, daily or periodically. They respected her talents and recognized her prophetic insight and inward passion for righteousness and rightfulness.

They found she had immense self control and without a word, carried a presence and ability to motivate others; Dr. Eugene Waller reminded Cecelia by using one of Cecelia's messages entitled, 'Infect Your Surroundings', which expresses a daily walk of life not just a Sunday Morning event.

This message encourages others to infect their surroundings with a more positive and rightful attitude. Sighting that this world is not our home and that when we find this truth, we must infect this world with the Goodness of God.

Her Governess, Foster Mother, Music Professor, Willette Springer, and Ministerial Mentors continued to support and encourage her biblical studies; This was Cecelia's passion. Cecelia was inspired and her faith was increased. She said once she attempted to walk away. The more she tried to flee and involve herself with chosen outside detainment, within every situation, God would point out the need for her life to make a difference. She said, 'I, being human, thought I was getting away but God was really leading me to show the importance of Him, in my life, for the sake of others.

Dr.Eugene Waller and Rev. Eddie Currie encouraged and tutored Cecelia in writing and publishing her messages and poems. They also persuaded her to study and attend different denominational institution classes which she did.

Cecelia emphasizes that she is indebted to the Holy Boldness of these great Men of God. They lectured and taught her at a time when it was uncomfortable or acceptable for women to express their knowledge or thought about their growth of spiritual intellect or depth in righteous religious character. It was frowned upon even as an Evangelist. She was often told, 'tone it down.'

Dr. Weir says, 'It was not my dreams, as a breakthrough of my own future but it was the vision of my mentors that the procedures of life's Christian cultivation become a broader reality among mankind. I'm grateful for their vision.'

In 1985, Dr. Weir joined Pentecostal Temple C.O.G.I.C. under Bishop J.O Patterson, Sr. and has remained. Although she as a member, serving under watch-care, at Taylor Chapel Missionary Baptist Church; she is Minister of Music and Senior Sunday School Enrichment Instructor.

Cecelia Weir, a Sworn Officer of the Law. As a professional in Security, a Private Investigator and Special Operations Officer, she qualified and was given opportunity to become a Texas Ranger but it all lost competition when she surrendered to her lifetime Calling Career in the Ministry.

Cecelia wears the title of CHRISTIAN AMBASSADOR; bestowed upon her by the United Christian Faith, International, Dr. Joseph B. Gines, Dean Of Education and the RITE OF REVEREND by The United Fellowship Baptist Church; Dr. Freddie E. Travis, Sr., Senior Pastor. DOCTOR OF DIVINE METAPHYSICS, DIVINITY, RELIGIOUS SCIENCE and THEOLOGY.

Dr. Weir encourages anyone to study for the enhancement of their gift (talent) . For your gift truly shall make room for you.(Proverbs 18: 16)
Ms. Weir is the mother of one daughter, Elizabeth Antoinette. The grandmother of four, Lanon II, Christian, Nicole, Corey, and grand-dog, Pepsi.

Cecelia received the Poet of Merit Award in 2002 from the International Library of Poetry for her literary piece entitled, 'THE SIFTING'.

For this outstanding contribution she received honors and recognition from New York, New York, Mayor: Michael Bloomberg and UNITED STATES PRESIDENT; GEORGE W. BUSH, JR.

The poem emphasizes expressions and conversation from the Twin Towers, to you, (the public) after being so violently attacked by terrorist, September 11,2001.

Excerpt:
Lady Liberty dropped a tear
As Manhattan bowed her head.
The world watched as I collapsed.
But consciously I am not dead.

I held up my statue wounded
Hoping others could escape.
For I knew then my destiny
I felt my deadly fate.

I sifted through my memory
To see if I'd done my best.
To show the spirit of a true American.
Then I surrendered to my final rest.

In 2002, United States PRESIDENT GEORGE W. BUSH, JR., presented 'The Patriot Day Proclamation' to Cecelia Weir for 'The Sifting'.

The published works of Cecelia Weir can be found in Public and Private owned libraries, in books and on CD, (translated in 40 languages) throughout the world.

Her works are also found in the Smithsonian Institute and Library of Congress, and the Library of Poetry.

Cecelia Weir remains an Honorary Member of the Lieutenant Governor's Staff, the Shelby County Sheriff's Department of the State of Tennessee and a member of the Fraternal Order Of Police.

Dr. Weir served as Executive Administrative Assistant for Outreach Ministries International and Genesis Baptist Church. Speaker for the re-opening of The Memphis Overton Park Shell. Dr. Weir has been chosen Speaker for numerous occasions throughout Memphis and the United States.

As a Recording Artist, Cecelia has performed for churches, civic affairs, personal and private occasions.

Cecelia is a contributor to Merriam-Webster's Dictionary. She has received numerous trophies, awards and certificates for her devoted efforts, her achievements and heartfelt, literary contributions from Presidents, Governors, Magistrates, Dignitaries, Religious Leaders and Organizations, even the Most Eminent; Queen of England.

Cecelia Weir's Motto: Lord, touch my life daily, so when others touch
me, they will feel you touching them.

Cecelia Weir's Works:

I Am The Best Of, That I Am/1989
(Personal Publication)
Poetry Publications in International Anthologies.....
New Voices in American Poetry/1981
New Voices In American Poetry/1984
New Voices In American Poetry/1986
New voices In American Poetry/1989
Portraits Of Life/Franz-1996
Spirit Of The Ages/Franz-1996
In Dappled Sunlight/Franz-1997
The Falling Rain/Fraz-2000
Visions Of Paradise/Fraz-2000
Poetry's Elite/Franz-2000
The Shining Light/Franz-2002
This page is based on the copyrighted Wikipedia Cecelia Weir; it is used under the Creative Commons Attribution-ShareAlike 3.0 Unported License. You may redistribute it, verbatim or modified, providing that you comply with the terms of the CC-BY-SA.
We Are A People
We are a people
Not worried about skin.
Who knows where we're all from
Who knows our next of kin.

We are a people
Who have no time.
To make out things
On the other fellows mind.